About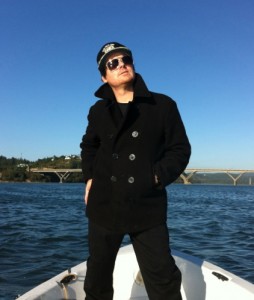 Thanks for checking out my website! I live in San Francisco now. Hopefully you believe that experiences, no matter how good or bad, can shape a person for greatness. Here's 10 things I've experienced in the last 10 years.
1) National Exposure – My brother and I started a T-shirt company called Enoch. He gave one of the first shirt I designed to the singer of the band Switchfoot. He ended up wearing it in the Spiderman 2 video which appeared on MTV and the Spiderman DVD.
2) Homelessness – I became very interested in documenting and helping the homeless. I moved to Skid Row Los Angeles with a few friends, and started making youtube videos documenting our discoveries. Later, CEO Andy Bales gave us a room at the Union Rescue Mission to live and work from.
3) Went to Prison – Actually, I was asked to accompany a religious group that went to Angola State Penitentiary in Louisiana. We spent the week there and I got to film events they hosted as well as interview prisoners serving life sentences.
4) Bought a Lincoln – Normally this wouldn't be something worth bragging about, but the 1963 Lincoln Continental I acquired in 2002 was so strikingly gorgeous, the valet would park it in front of their restaurant, (right next to the Bentley and Lamborghini).
5) Selling Cars – My Art Center degree didn't land me a steady job in the creative world, so I ended up having to sell cars. I hated it, however, I was promoted to multiple manager positions and increased profit 60% the 1st year in one of my departments.
6) Senior Editor – After I founded Enoch Clothing LLC, a company in N. Carolina took notice of how I was marketing the brand through bands. They hired me to develop a 100 pg. print magazine tarketing a similar audience. I spent 2+ years hiring and managing designers, writers, photographers, talent and publishers.
7) Got Stabbed – While distributing sleeping bags to the homeless in Skid Row one night, a woman came up behind me and and stuck a knife into my back. Miraculously, I was protected and never even bled.
8) Crabbed Off The Beach – I received some great gifts this past Christmas: Waders, Boots and enough money for a California Fishing License. Standing on the beach and casting into the surf without having to worry about being arrested is pure bliss.
9) DSLR – Our videos on Youtube generated enough donations to our non-profit, that we bought two DSLR cameras and multiple lenses. Much harder to shoot with, but DSLR footage looks 100 times better.
10) Moved to S.F. – I never thought I could live in such a beautiful and historic city. But I'm here and planning on staying.