Enoch Magazine Site Evolution
Enoch Magazine.com has gone through 5 major site revisions over the last 5 years. Here are 5 formats, in chronological order:
2007-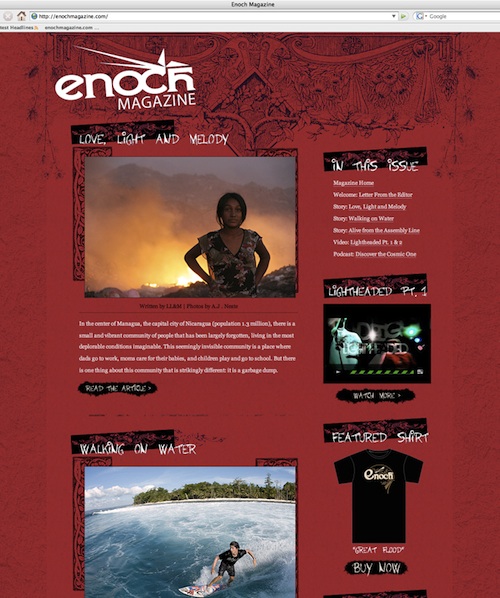 Enoch magazine launched in 2007. It featured articles, album reviews, weekly podcasts, video interviews and short documentaries. All writing, photos and video were authentic.
Podcasts featured live interviews with people associated with our articles. Articles debated religious issues and documented people's experiences serving the poor.
2008-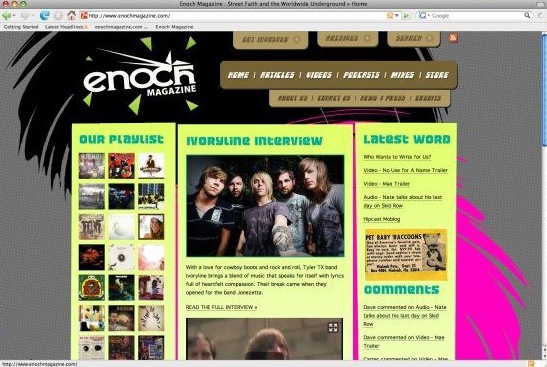 2008 featured a shift from humanitarian articles toward band interviews and live performances. Bands were mostly from the rock and punk genre, and we offered a playlist on the top right of the site. Our magazine was accepted by NY publicists as a
legitimate media site, so musical releases and interviews were very easy to compose. In 2009, we were filming more videos about helping the homeless on Skid Row, so our site focused more on video presentation and social media.
2009-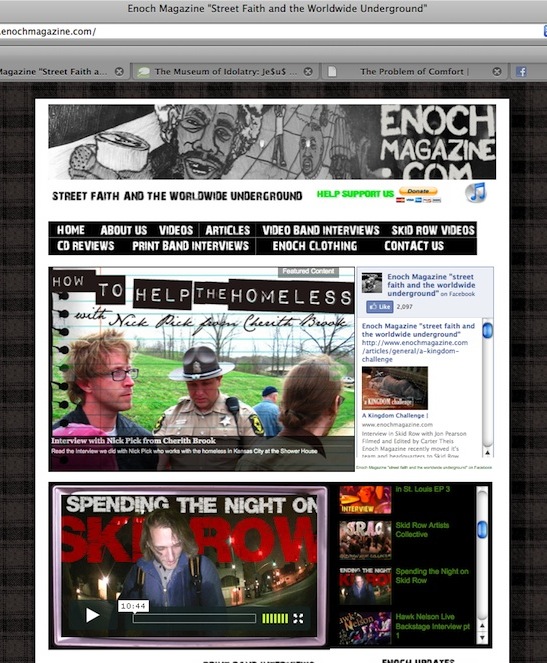 2010-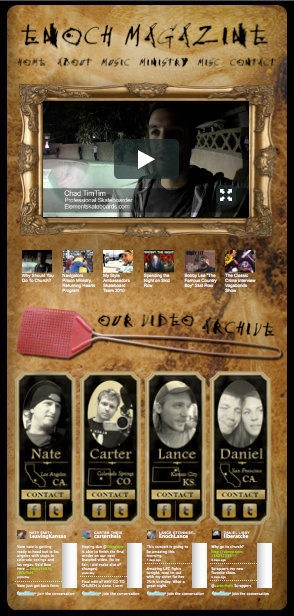 2010 was a downsize for our site. Our street ministry had ended and everyone moved to different states. Tedious features like weekly podcasts were discontinued. The site was modeled after Hunter S. Tompson to offer a "rouge/journalist" appearance.
2011 and currently, the Enoch Magazine site is at the best it's ever been. It's sharp, simple and easy to manage. This design might have happened earlier, but video sliders and youtube embedding code was not as manageable as it is now.
2011-